Discover the Best Beach Camping Sites in California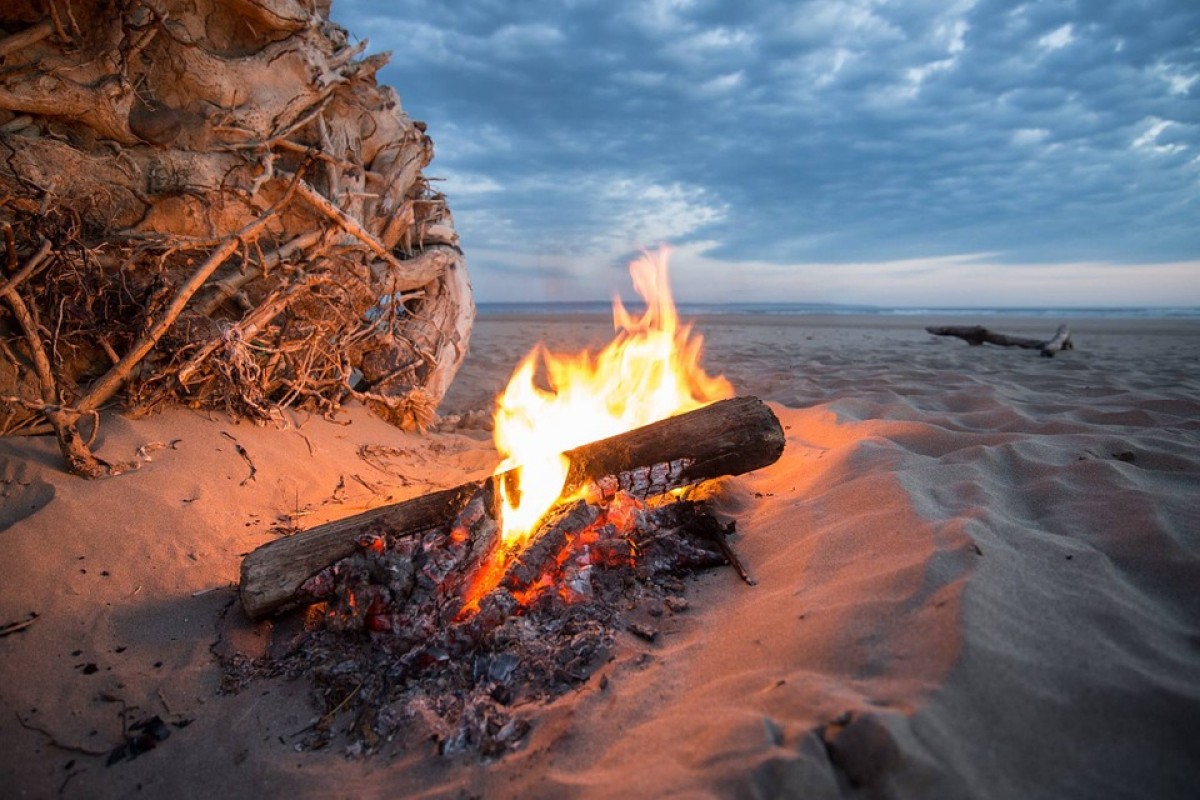 It is no secret that California has some of the greatest beaches and coastlines in the United States. Tourists and visitors will flock from all over the world to spot the diverse wildlife and spend time in one of the many beach camping destinations, so here are the best beach camping sites in California that you need to try!
Goleta
An incredibly popular park based outside of Santa Barbara, the El Capitan Beach State Park is perfect for people who are looking for an alternative to RV beach camping. With spectacular views of the Pacific Ocean and the Channel Islands, it is an ideal destination for families, especially as it's a well-maintained location and doesn't have a lot of tourism.
Lompoc
The Jalama Beach County Park is just south of Santa Maria. With plenty of spots for campers and RVs right next to the sand, it is a hidden treasure along the California coastline. With plenty of things for families to do, including jumping into the swimming pools, but for the people who love their food, the legendary Jalama burgers are worth the ticket price alone!
Mendocino
Mendocino Grove is a drive-in glamping destination. This luxury destination has a number of roomy tents with comfy beds and warm comforters. There are plenty of opportunities for you to cook by using the communal gas barbecues, and while Mendocino Grove is directly on the sea, the beach is only a short walk away. Always make sure that you are prepared for any adverse weather conditions. You can spend the day paddling along the Big River that flows from the campground to the ocean, but if you are planning on taking a few pictures, ensure you have your cell phone waterproof bag to hand!
Marin County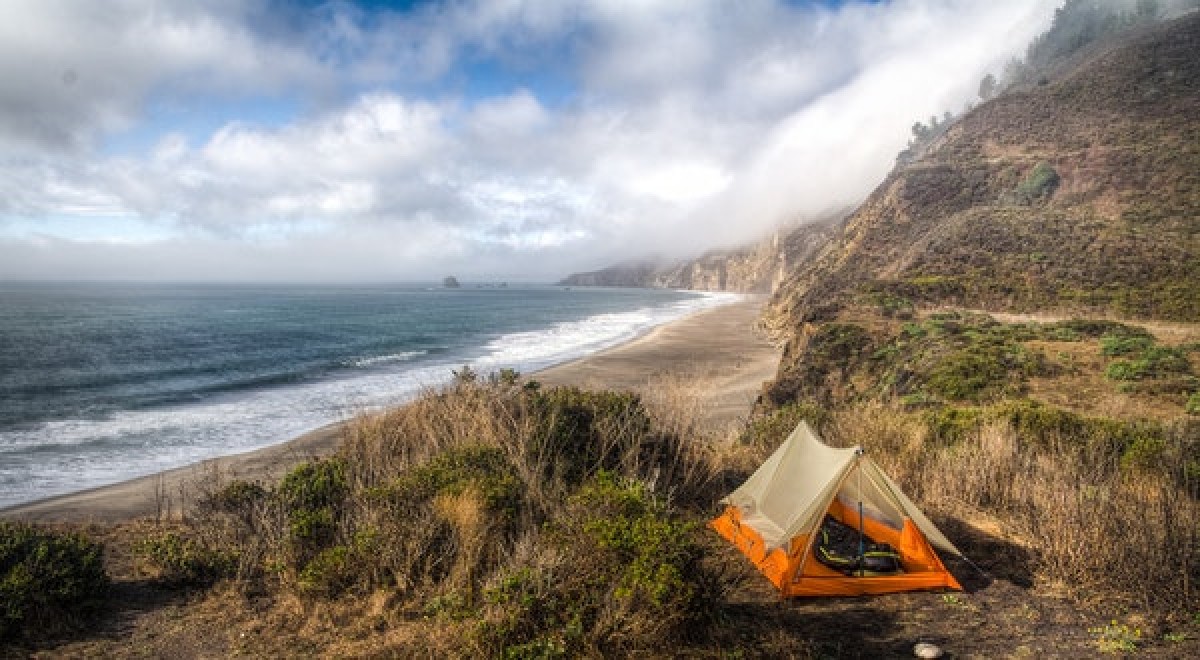 Located an hour north of San Francisco in the National Park of the Bay Area, Point Reyes National Seashore is the perfect place to go backpacking and have an authentic camping experience. With a number of different sites that are accessible by a 1.7-mile road, Point Reyes National Seashore Coast Camp has many public facilities but be warned, there is a lack of cell phone service! This is the ideal opportunity to take a break from real life for a while.
Monterey County
Home to the famous Big Sur, this location has some of the most photogenic coastlines! Just off Highway 1 is Treebones Resort, which is a high-end camping destination with six yurts, but it isn't all luxury. You will need to bring your own sleeping bags and a backup tent just in case the structures let in some water! Big Sur can get damp, so make sure that you plan in advance, and pick the time of year wisely.
Watsonville
This beautiful area located just south of Santa Cruz is great for families who want a camping experience that is not too far away from the essential amenities. Manresa State Beach is a wide stretch of sand with very limited crowds, so there's plenty of opportunities for you and the kids to get in the water. For the surfing enthusiasts, there are some great waves out there.
Bodega Bay
Home to Doran Beach, this is a family-friendly location that allows pets. If you are looking for a place that can tick all the boxes for you and your family, this is one of the best places in California. But be warned, it is very popular. This spot fills up quickly, so make sure that you reserve your campsite in advance.
Santa Catalina Island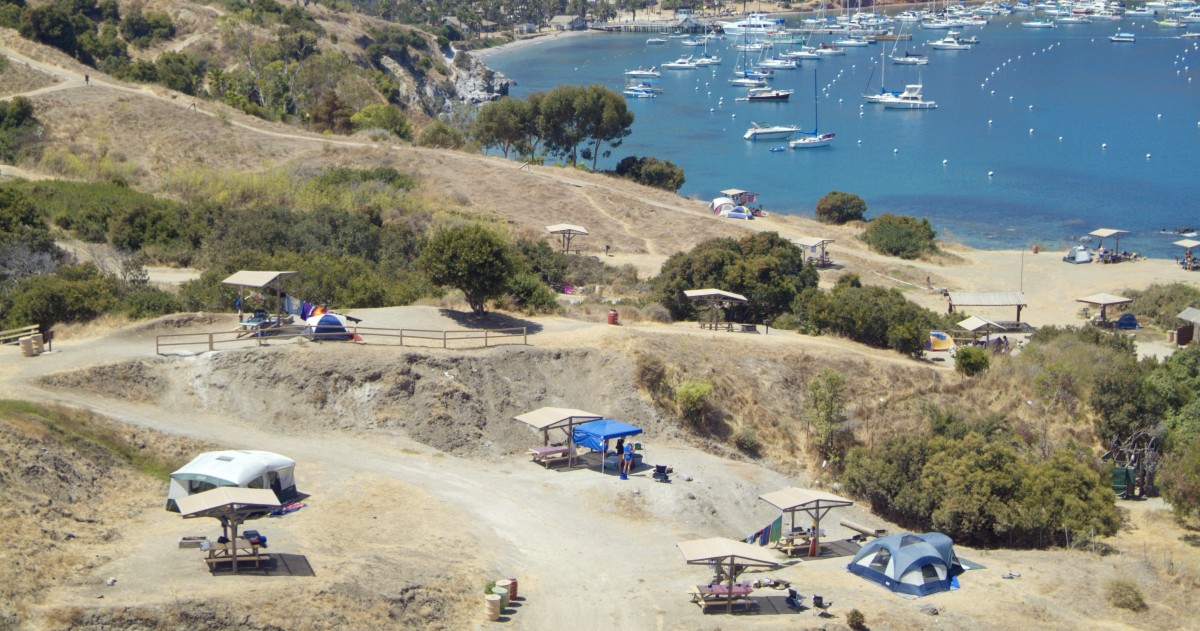 The Parson's Landing campsite is hard to beat in this location! There are many perks with reserving a spot here, including access to your very own picnic table and fire pits, and as much firewood as you need. One of the benefits of this site is its secluded nature. Because of the surrounding hills, it makes you feel like you are on your own private island, which is perfect if you want some quiet time with you and your loved ones.
Malibu
Malibu is home to a number of beautiful locations. If you want to experience camping Malibu style, head to Point Mugu State Park and you will find picnic spots with amazing ocean views, plenty of hiking trails, and many opportunities to go surfing. And the best thing about this location? There is not an expensive hotel room in sight!
Trinidad
Just an hour away from the popular Redwood National Park, but if you are looking for a great camping experience, Patrick's Point State Park gives you plenty of opportunities to go hiking on the nearby hills and cliffs, or if you just want to relax in the ocean, there are many locations at this Northern California beach.
Humboldt County
For the adventurous among you, the Shipman Creek campsite on the Lost Coast Trail cuts through one of the wildest areas of estates coastline. This is one of the most challenging trails out there, taking approximately 4 days to navigate this 25.3 mile trail, and most of it is rough terrain, all while carrying every essential item on you! So it's important to make sure you have a sturdy backpack! But for all of the effort you will need to navigate this terrain, the payoff is huge. The scenery includes the King Range Mountains, and if you're lucky, you may also witness the Roosevelt elk that are native to this area.
Santa Cruz Island
Scorpion Ranch, based in the Channel Islands National Park, has 25 individual sites that are a 1/2 mile walk from the beach and pier. This is truly the definition of self-serve accommodation! You will need to pack everything to ensure a happy experience. However, there are plenty of opportunities for you to paddle some of the greatest waters in California, and with plenty of cute island foxes around, there are many challenges for the budding adventurer.
Whether you are a novice adventurer with a family in tow, or you truly want to get your teeth into something, these are some of the greatest beach camping sites California has to offer!