Unique Outdoors Gifts for Men Who Have Everything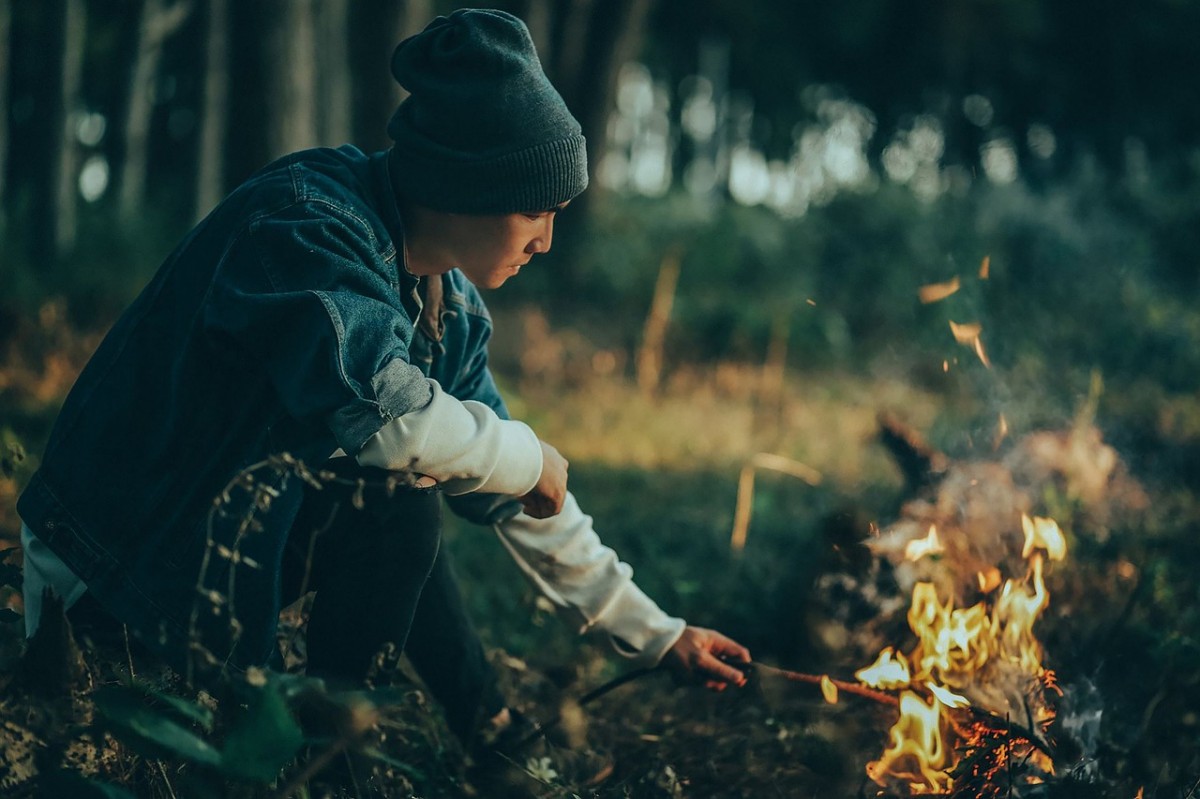 We put together some great options when you are looking for unique outdoorsy gifts for the man in your life. Especially when you ask he tells you he does not want anything, well here are some awesome gifts. There's a wide variety of outdoors gifts for men who have everything, but there are also plenty to choose from that go beyond your traditional outdoor camping gear.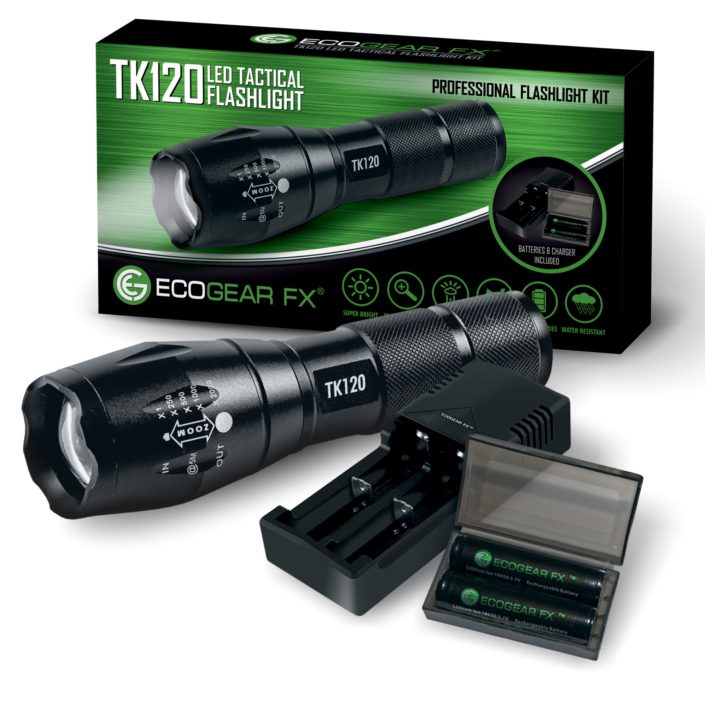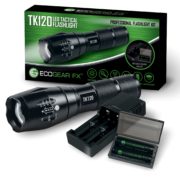 For the security-conscious man in your life, this tactical flashlight kit is not just for camping trips or other outdoor uses, but will provide an extra bit of security for the home environment. It's a very rugged flashlight that comes with rechargeable batteries and a battery charger. Some great features of this tactical flashlight include five light modes and an adjustable focus zoom, so you can enhance lights on a specific area. This is essential gear to have on-hand whether you are stuck in a power outage or scare away an animal!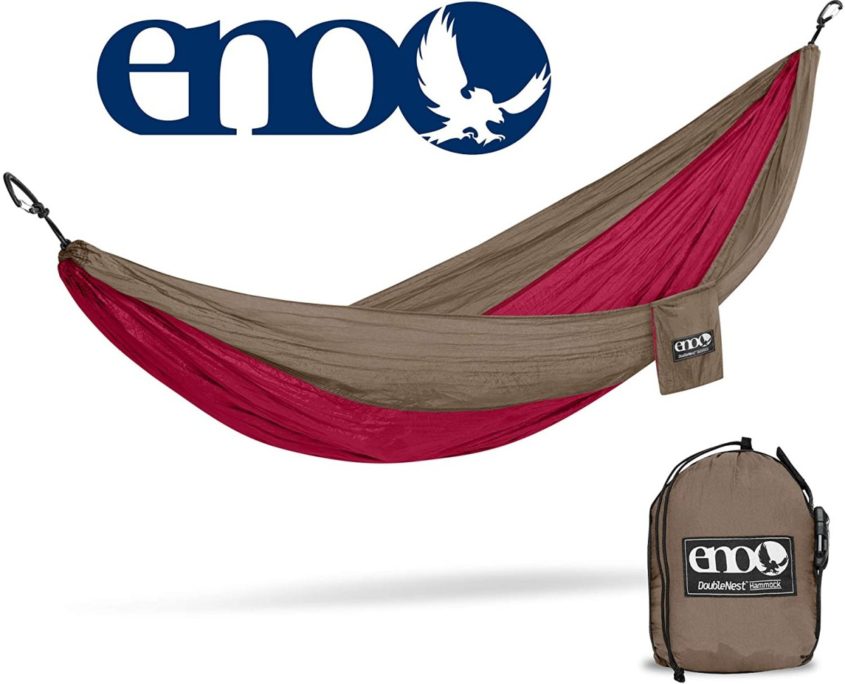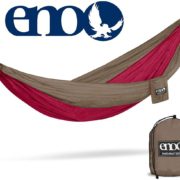 For the man in your life that is going hiking or just wants to relax in the garden, this hammock is a great addition because you can throw it in your backpack along with your other hiking gear and set off. It's not just comfortable, it is versatile, durable, and compact, making it perfect for camping, hiking, or lounging around with a friend. If weighs just under 2 pounds and is made of quick drying nylon supports up to 400 pounds. You never know when you will get to have downtime on an epic camping expedition, and this is a great present for outdoorsy men. And who doesn't love a good hammock?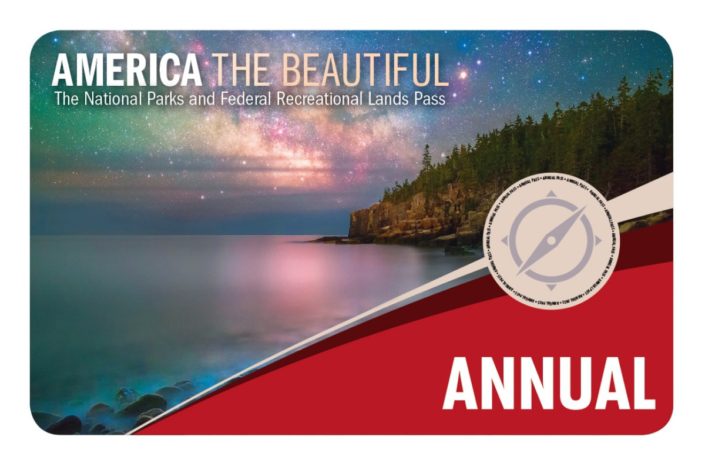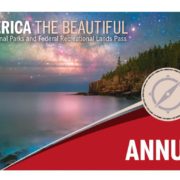 For the man in your life that is difficult to buy for you can look for physical gifts or you can give them "experiences!" If there is someone in your life who is difficult to buy for, a National Parks pass is an ideal choice. A National Parks pass is valid for a year from the date of purchase. And even if they are particularly difficult to buy for as they've already got one, you can extend it for the following 12 months. With a National Parks pass, you've always got the opportunity to get away from your normal life and experience the great outdoors.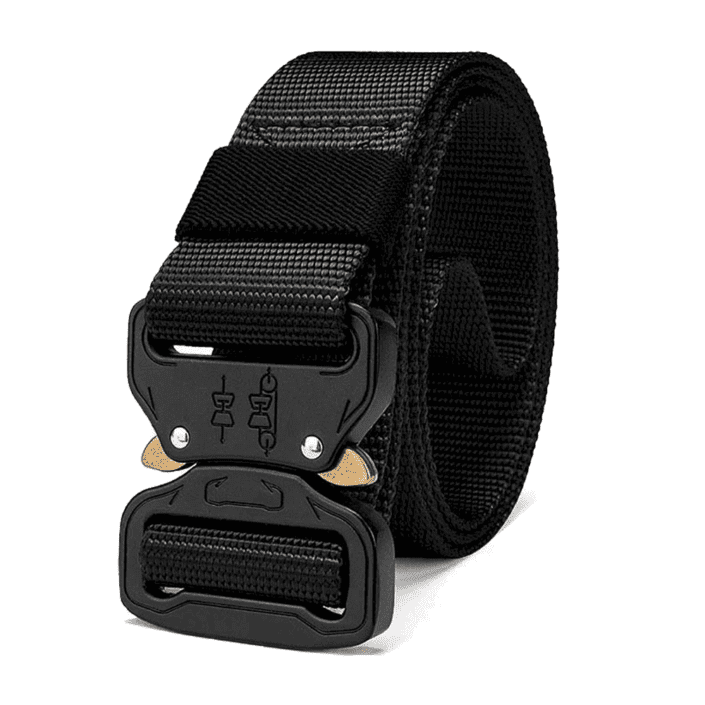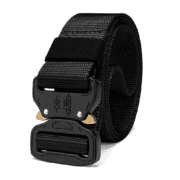 A riggers belt, such as this men's tactical belt, is a great choice for the man who is always outdoors with a tool or two in their pocket. Great for military, law enforcement, fire fighters, work, sport and and outdoor enthusiasts. If they are constantly traversing up and down mountains, a riggers belt can be used as a utility belt that can hold a number of tools, supplies and of course, their smartphone. A riggers belt is a great heavy-duty belt constructed of heavy duty nylon which is more durable and sturdy than a regular belt. Built to last for many years.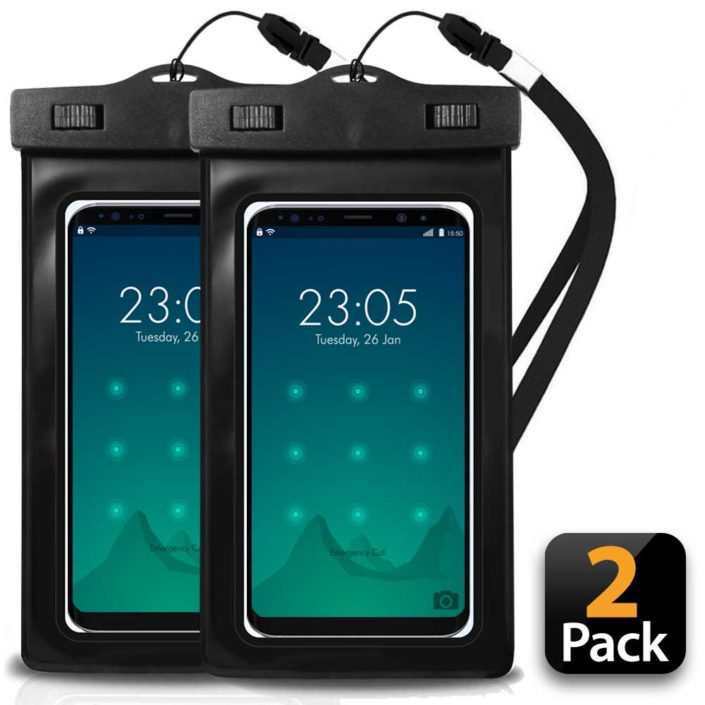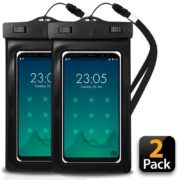 If he has spent a lot of time outdoors but has always managed to return with a damaged or waterlogged phone, this waterproof cell phone dry bag pouch is compatible with most smartphones including iPhone 11. In fact, it is compatible with most smartphones under 6 inches. This versatile dry bag can also be used to store personal items like credit cards and IDs. If he is venturing outdoors, traveling on waters or engaged in water sports this is going to help a great deal. Many personal items cannot be replaced easily, so this is going to add security for those valuable items.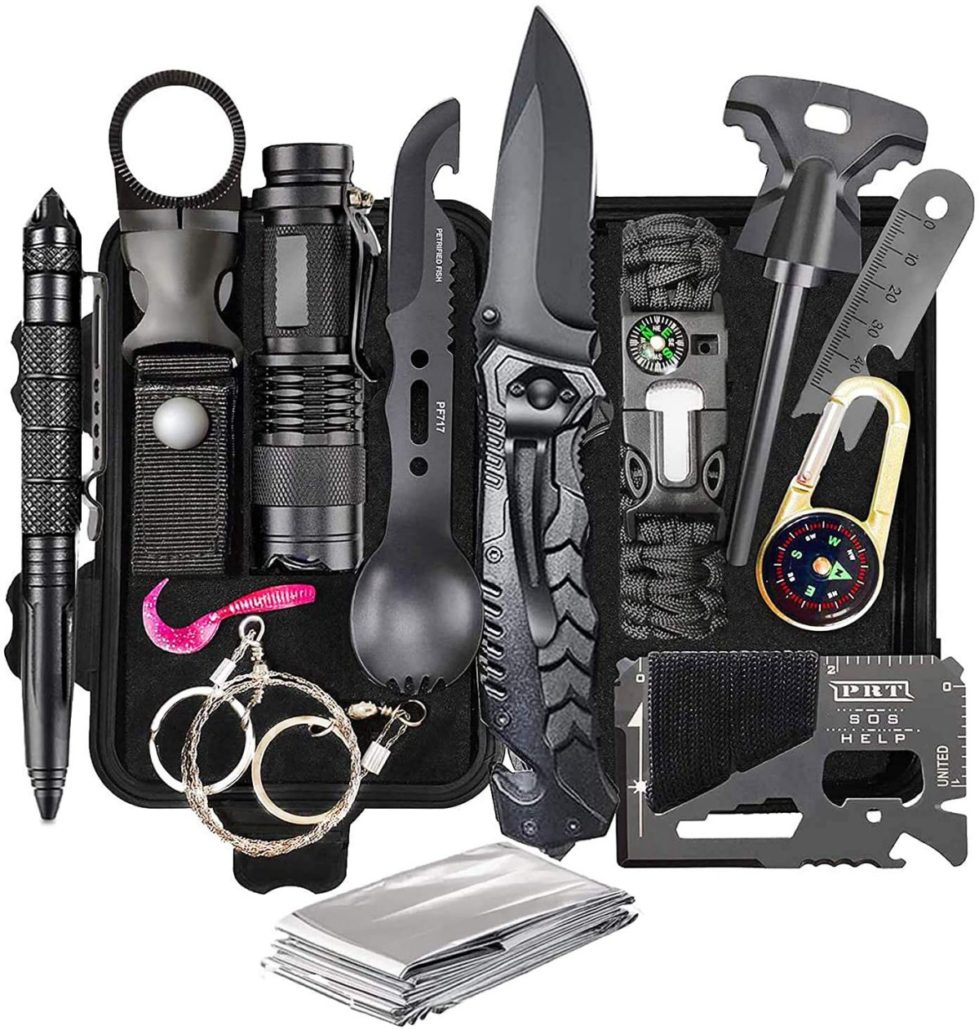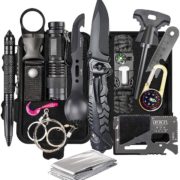 There are a wide variety of compact necessity kits for any adventure. For people looking for gifts that cover a lot of ground, these replaceable tins can carry everything, from fishing tackle to first aid essentials. Many emergency survival kits also contain essential tools that a survivalist or outdoor enthusiast would need in a portable sturdy case – flint stone and scraper, steel knife, flash light, compass, tungsten pen, whistle, wire saw and paracord bracelet.  The canister is also an LED flashlight with a built-in compass. It's a must have survival gear tool kit for camping, hiking, hunting, wilderness survival, fishing, outdoor adventures, hiking and more.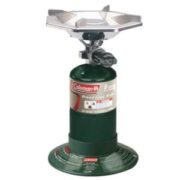 For the outdoorsy man who has everything but still hasn't found a way to cook his steak perfectly, a portable stove is ideal. Many run on propane and are highly durable. Some models offer wind baffles to help shield your flame from the wind so the most heat possible goes into making your meal. When you're ready to leave camp, the burner and base easily separate from the propane bottle for compact packing. There are many types of stoves out there that come with precise temperature control meaning that he can cook his steak exactly as he wants. Now everyone can enjoy a hot meal while heading up the mountain!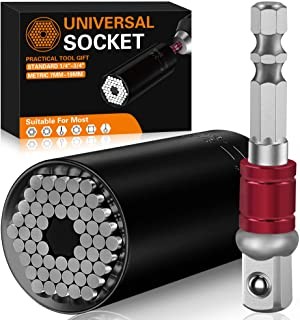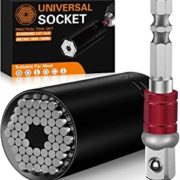 For the man who always need a tool handy to quickly tackle a problem, a universal socket is a very handy piece of equipment. Whether he needs to secure the tent or make some unexpected repairs, a universal socket is very handy in an outdoor setting, whether it's on the trail or in a campground. A universal socket is a practical tool for a power drill set that instantly adjusts to hex nut, eye, screw, bolt bit, heads, and various shape and size objects. It is also great for home improvement, construction, woodworking, auto repair, and other household maintenance. It will become the most popular tool in his toolbox because, as the name suggests, it is universal!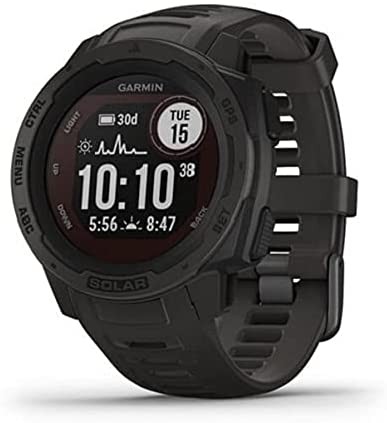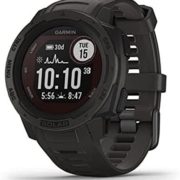 For the outdoorsy types, he needs the ultimate watch. A solar GPS watch can be powered for up to 54 days with solar or up to 24 days without solar power. A solar GPS watch comes with a built-in compass and GPS and offers extended battery life through solar charging. Many are water-rated to 100 meters and constructed to U.S. military standard 810 for thermal, shock and water resistance. Track your activities such as running, biking, swimming, strength and more. You can also monitor how your body uses energy by tracking heart rate, stress and sleep estimates. So whether he is looking to trust his instincts and rely on a compass to get him out of a sticky situation or needs a GPS to pinpoint how far off the beaten track he has got, this watch does a lot.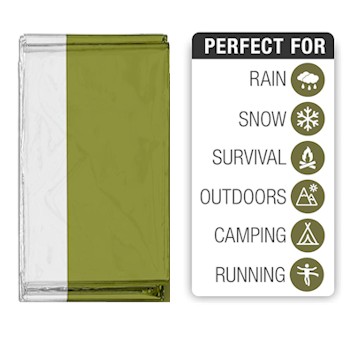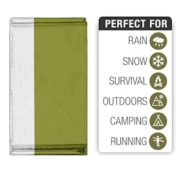 The outdoorsy type is prepared for everything, or is he? You never know when an emergency blanket will come in handy! The world's toughest emergency blankets are made with NASA-designed fabric and come in an extra-large size meaning that they can be used for anybody in any weather. The blanket is designed to retain up 90% of your body heat, completely block rain, snow and moisture. They are extra light weight and constructed of military-grade 12-micron aluminized polyethylene mylar. So consider adding an emergency blanket to your outdoor kit as you never know when you will need to huddle together for warmth. An emergency blanket could make all the difference.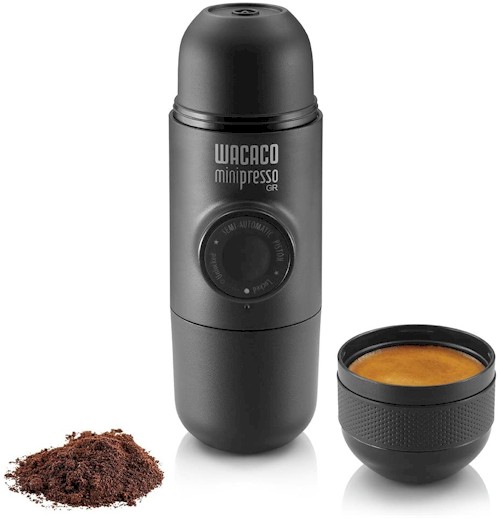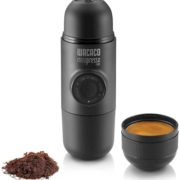 If the man in your life is the outdoorsy type who swears by his flask, this is one of the greatest upgrades out there. A portable espresso maker means that he will get top-quality coffee wherever he ventures. No battery/electricity need as it only requires manual operation! Compact, lightweight and versatile, you can use any variety of coffee bean/roast, which gives you more flexibility in trying new flavors. Just add the boiling water and the portable espresso is your best choice to enjoy up to 50 ml of authentic espresso at home, in the office and on the go. All you need to do is bring the fine coffee grounds, and hot water and the machine will do the rest. Smaller than the size of a thermos, this is perfect for the caffeine addict that is not worth a thing until they've had their shot of coffee in the morning!