10 of The Best Gifts for Men Who Work Outside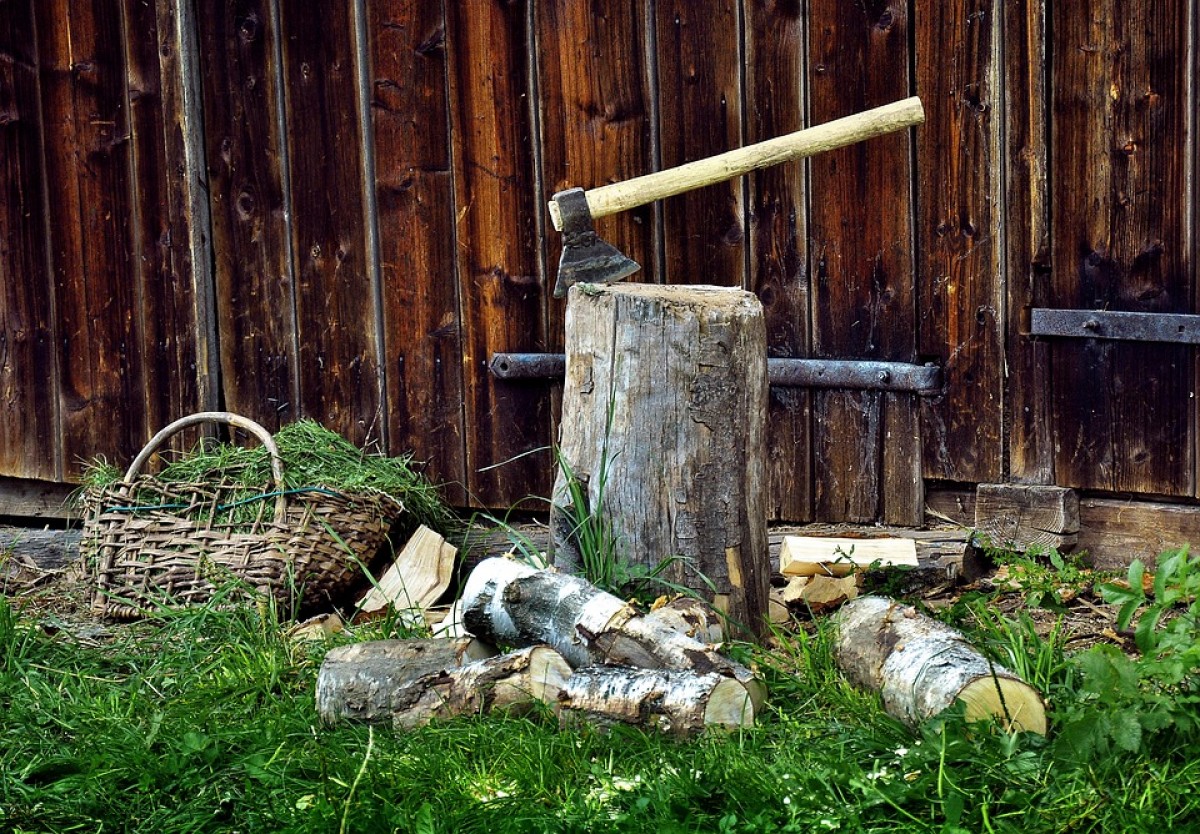 It's no secret that working outside can be challenging at times, especially if weather conditions are unfavorable. For that reason, it can make sense to utilize some gadgets, tools, and apparel to make life easier when working in unsheltered conditions.
You're probably reading this because there's a man in your life that you need to buy a gift for soon. Perhaps it's a birthday, anniversary, or may you're thinking ahead to the holidays. In any event, you want to buy the perfect present that he'll actually appreciate and use. We", we have put together a list of what we consider some of the best gifts for men who work outside.
What you know about the man in your life is that he works outside a lot, so you're thinking of getting him a gift that he can specifically use outdoors to make his life easier. The trouble is, you don't really know what would be the best gift idea?
Fret no more because the following ten best gifts for men who work outside will help inspire you:

When it's cold outside, one of the first parts of the body to feel the effects of lower temperatures are the hands. As you can imagine, doing any physical activities outside when the weather is against you can be challenging.
Wearing gloves is one way to keep your hands warm, but some gloves don't have good insulation and can even impede some outdoor activities. The Zippo Hand Warmer is a rechargeable pocket furnace that will keep all fingers and hands warm and toasty!

As summer becomes fall and fall becomes winter, one thing you'll notice is how the days become shorter and the nights are longer.
If the man in your life has to work outside regardless of whether it's light or dark, he could do with something to help light up his working area. There are many flashlights on the market that can assist, but a market-leading option is the EDC tactical flashlight.
It offers three different light modes and even provides an adjustable zoom function for concentrating light onto specific areas.

Let's face it: even on warm, sunny days, it can be extremely windy and cause working conditions outside to become uncomfortable. The last thing the guy in your life wants to do is wear extra clothing if it's otherwise warm outdoors.
One practical solution to such a common problem is by wearing a neck gaiter. It's a versatile item that he can wear around his neck to keep it warm, and it can stretch to cover his head, ears, nose, and throat.

When you're working outdoors, there will be times where you might need to make minor repairs to equipment or machinery. As you can appreciate, it can often be inconvenient to carry around large tool chests.
One way to carry fewer tools around when working outside is by using ones that can work in multiple ways. An example of such a tool is the universal socket. It'll fast become a frequently-used and indispensable gadget!

It's always a good idea to prepare for the unexpected, and that's never been more true for people that spend much of their time working outdoors. For example, it makes sense to carry a tool on you at all times that has multiple uses.
A folding pocket knife such as a Spyderco Para military knife is a handy gadget to have if the outdoorsman in your life finds himself needing to cut something but hasn't got an array of tools at his disposal.

Some people work outdoors but need to keep a low profile, such as capturing wildlife or covertly providing surveillance on said wildlife. In those situations, it's a good idea to blend in with the environment as much as possible to minimize raising suspicion.
One way to do that is by wearing camouflage clothing. When it comes to concealing the head, one of the best options is the Boonie bucket hat. It's a military-style hat that can get used for various outdoor activities and is also made of durable and comfortable fabric.

Anyone that spends most of their time outdoors in rural or remote locations will need to know how to navigate without using technology. A compass is undeniably a practical way of knowing one's bearings in uncharted territory.
The Suunto MC-2 compass is an advanced compass that offers precise directional measurements and contains luminescent markings to aid navigation in the dark or low-light settings.

Does the outdoorsman in your life spend much of their time exploring the wilderness? If so, it makes sense for him to take a backpack containing items he might need in case of emergencies.
One item he should consider taking is an emergency blanket. It's worth looking at emergency blankets that are extra-large, weatherproof, and help provide warmth in the elements.
Some blankets, for example, get constructed from NASA-designed fabric for such purposes.

There are times when people who work outdoors need portable power sources for their mobile phones and other electronic gadgets. They might also need to recharge higher drain devices like laptops and even portable refrigerators.
A portable battery pack like the Goal Zero Yeti is an excellent way to provide power on the go for any outdoorsman. It's also suitable for men that go off-grid for long periods but still need access to a reliable power source away from their trucks.

Last but not least, two-way radios or "walkie-talkies" are brilliant ways for the outdoorsman in your life to communicate with other people he works with, especially in remote areas where there is no cell reception.
They are reliable communications methods that have been used for generations and are still very much prevalent today. Additionally, they work well whether you're in the backcountry or in an inner-city location.