Learn How to Use a Tactical Belt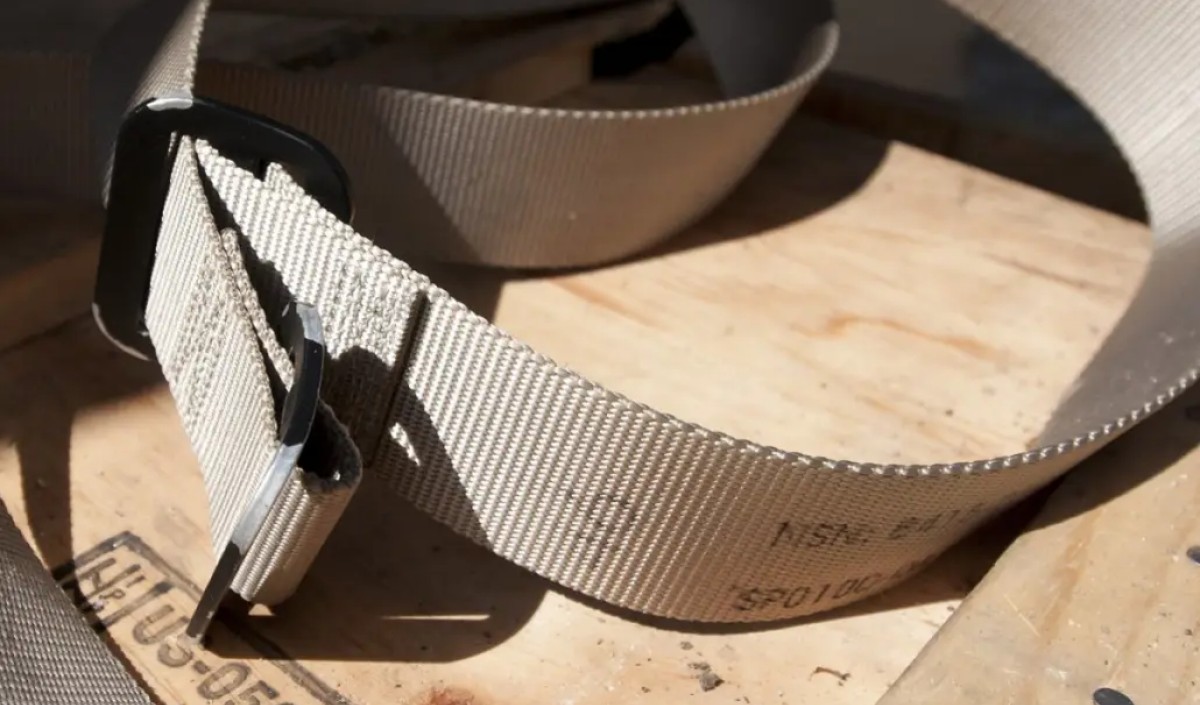 When wearing a belt to the office or around town, your only concerns revolve around fashion and keeping your pants up. However, when taking on physical activities or outdoor adventures, a men's tactical belt offers so much more.
Originally designed for use in military and law enforcement operations, a men's tactical belt is now considered one of the best assets in your arsenal. Here's all you need to know about buying one and how to use a tactical belt for future adventures.
Why choose a tactical belt?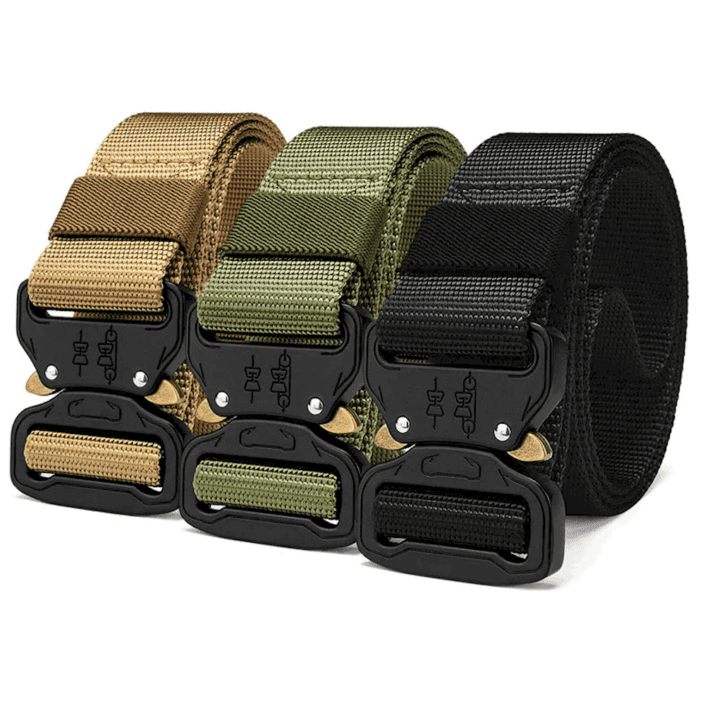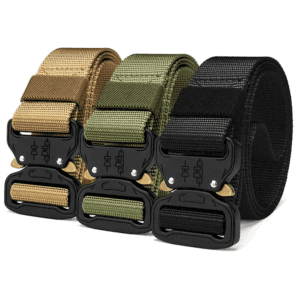 Before looking at how to use a tactical belt, it's worth reviewing the function and reasons why you may wish to purchase. Even high-quality products such as the men's tactical belt riggers style are very affordable, and yet they can support you in a wide range of situations. Some examples include;
Using it as a tool to restrain someone and tie them up,
Using the tactical belt to create a makeshift spear or slingshot,
Turning it into a tourniquet, splint, or sling when injured,
Utilizing its dimensions and strength to use it as a safety rope for others,
Using it as a rope to pull a stretcher or small vehicle.
As well as those extra features, a men's tactical belt will keep your pants fastened and provide greater comfort than leather belts, for example. Thanks to their color and esthetic appeal, they help you look the part when camping, hiking, or even playing paintball.
How to use a tactical belt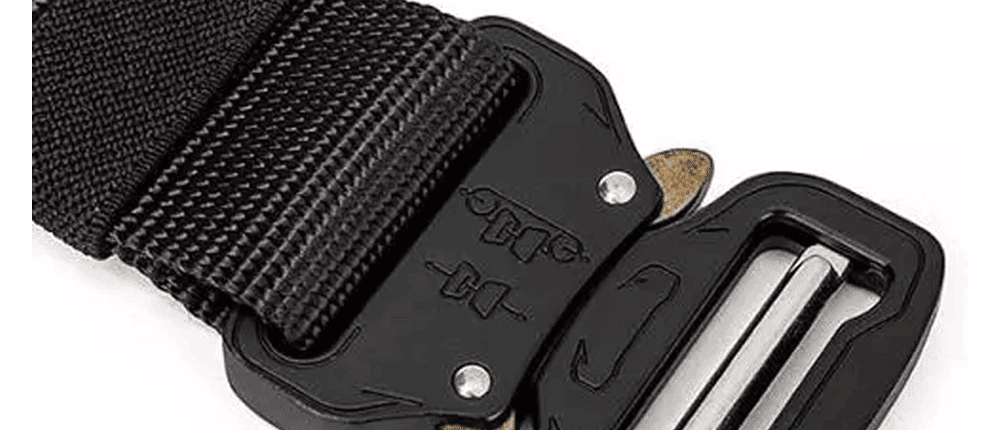 Appreciating the potential uses of a men's tactical belt will put you on the path to success when searching for the right product. For the best performance, you should prioritize the type of buckle that is used. A heavy-duty product that features a quick release buckle that has no holes or slide ratchets is ideal.
Once you've selected the right tactical belt, learning how to use it is key. There are several options at your disposal. Here are some of the best:
Hook and loop buckle style
Hook and loop buckle styles are preferred by a lot of users thanks to their simplicity. They feature just a single unit, meaning there are fewer items that could potentially break. This naturally gives them a huge advantage regardless of opting for a plastic or metal solution.
While the buckle itself is one piece, it may also feature an extra hole so that you can add a hook for carrying a small accessory that may. This flexibility allows you to create the perfect setup for any occasion,
If your pants have belt loops, you can thread the belt through them as usual, although some people like to only thread it through one or two loops so that the belt can be quickly withdrawn. Alternatively, it can just be wrapped around the waist and tightened using the buckle. To fasten it correctly, you should;
When threading the end of the belt, you should thread from under the buckle and choose the hole that's closest to the middle of your body.
Pull the belt fabric through the buckle, ensuring that it threads above the buckle.
Pull to tighten the belt to the desired tightness – you want your pants to stay up without restricting your movement.
Uses the keeper loop to hold any excess material in place, stopping it from dangling and causing potential hazards.
Should you find that the belt is needed for emergencies, it can be removed quickly by pulling the belt in the opposite direction. This should release material from the keeper loop and, subsequently, the buckle.
Frame buckle style
Frame buckles are the type of buckle where a prong (or sometimes two) are threaded through a hole in the belt. The belt itself will feature multiple holes so that you can set it to the desired tightness and complete easy adjustments if required.
The extra holes are also be used to store hooks that hold accessories, including small EDC flashlights or waterproof phone bags. Once again, you'll have the choice of threading the belt through the loops in your pants or simply wrapping it around your waist.
This type of buckle is usually found on tactical belts made from leather (real or synthetic) belts but plastic frame buckles may feature on some nylon belts too. To use it correctly, you should;
Keeping the prong open, thread the belt up through the buckle's bottom end.
Pull the belt until it is at the desired tightness and line up the prong(s) to the appropriate hole.
Thread the prong through the hole.
Thread any excess material at the end into the keeper loop or, if your pants have loops, these can be used.
To undo the belt, simply release the excess and then bull the prong(s) out of the hole. From here you can withdraw it quickly and use it in an emergency situation.
Snap buckle style
The snap buckle is the type of buckle you'll see on bags, slings, and other items. They feature a male end that slots into the female end. Once this happens you'll hear an audible 'snap' or click that indicates the buckle is fastened.
They are a popular choice due to their simplicity. Meanwhile, it is very unlikely that they will come undone unless you actively want to undo it. However, this type of belt buckle is too thick for most pant loops – although some camo style pants may feature wider loops.
To use this belt, then, you will usually'
Loosen the belt and wrap it around your waist.
Insert the male part into the female part of the buckle until you hear the 'snap'.
Tighten the belt by pulling the belt fabric, if required.
Check that it has not become twisted.
When the belt snaps, you'll notice that the sides of the male piece can be squeezed using your thumb and finger. Squeeze both ends simultaneously to release the buckle and remove the belt for whatever function is required.
The final word
Whether taking a day hike, a camping trip, river adventure, or day of paintballing or biking doesn't matter. If you need a belt to keep your pants up while also preparing yourself for a range of mishaps and emergency situations, the men's tactical belt is the answer.
Now that you know what it can be used for and how to wear it in style, your next adventure should deliver more fun than ever. Not least because your mind will be at ease. Happy hiking!