How to Pack a Camping Backpack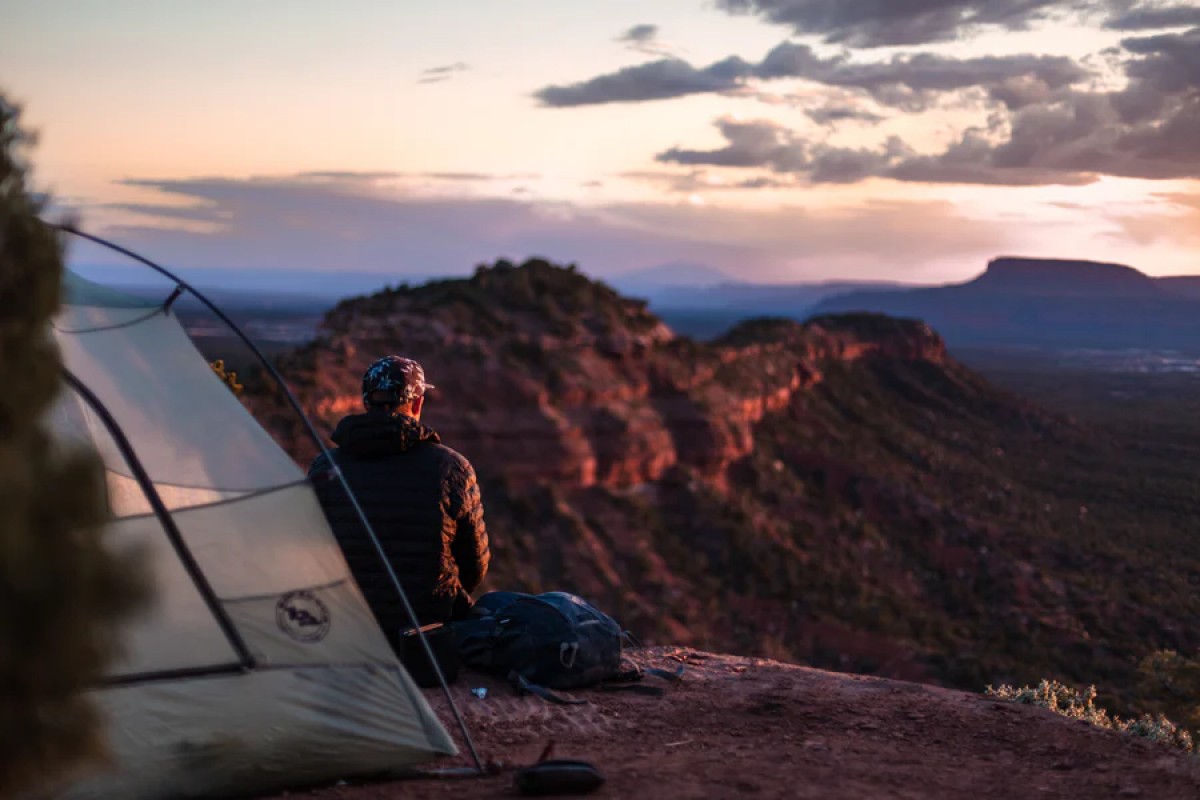 Are you planning on going hiking for the weekend? Perhaps you are taking a camping trip? No matter what applies, when you embracing the challenging and great outdoors, one thing you need to be is prepared.
If you forget some all-important items while you are in the great outdoors, there is not going to be anyone else there to help you out!
That's why we have put this guide together. Read on to discover everything you need to know about how to pack a camping backpack. Find out what gear you need for a survival tactical backpack so your prepared.
Finding a good camping backpack
Before you can start packing, you will need a reliable and durable backpack, which is comfortable to wear, such as this tactical backpack. Made from 600D waterproof oxford fabric and breathable mesh backing, this bag has been designed with camping, hiking, and other outdoor activities in mind. It has a capacity of 30L as well, ensuring you have everything you need for navigating the outdoors.
What should you pack in a camping backpack?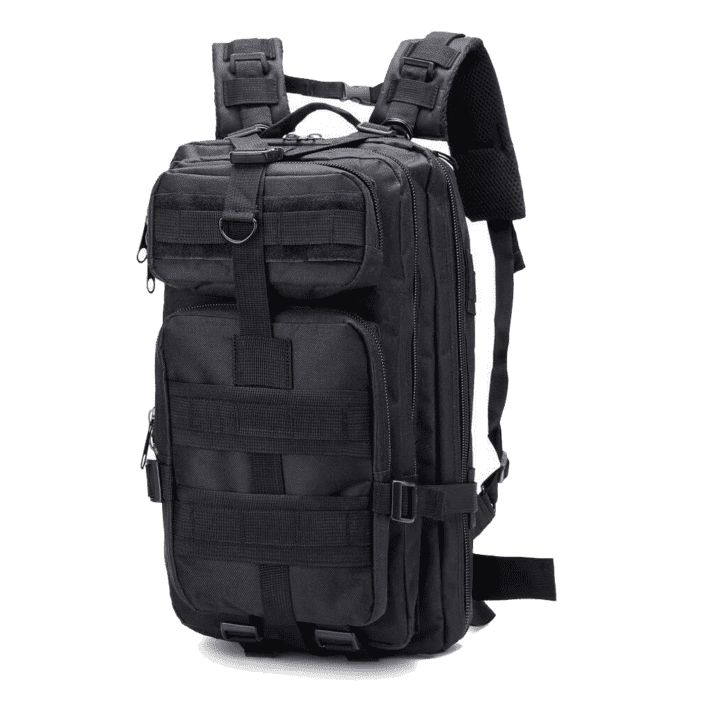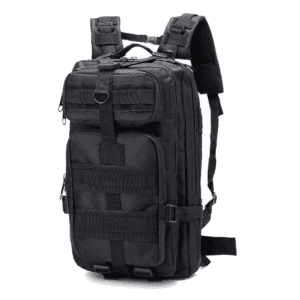 Once you have purchased a quality backpack, you then need to think about what you are going to pack inside of it. Here are some of the different things that you should consider:
A small repair kit
Hygiene and emergency supplies
Weather-appropriate clothing
Water-treatment supplies and water bottles
Plenty of food
Kitchen supplies
Sleeping pad and bag
Tent
Multi-tool or knife
Navigation tools, such as a compass and map
What do we mean by weather-appropriate clothing?
Before you embark on your camping trip, it is important to find out what the weather forecast is going to be so that you can dress for the conditions. At the same time, be prepared for changing weather too. It is vital to consider how much protection your clothing is going to offer against the ultraviolet rays of the sun.
You need to think about what is going to be right for you based on the sort of terrain you are going to be navigating. For a gentle hike on a trail that is relevantly smooth, trail runners or hiking shoes should be sufficient. However, you will need the support that boots provide if you are trekking on a rugged and rocky trail.
Packing enough food and water
It is a good idea to pack snacks that are easy to carry and will provide you with the energy you require throughout your journeys, such as nuts, jerky, and energy bars. You should also make sure that you have a water bottle and that you bring a water filter or purifier if you are going to be relying on nature to provide you with your hydration while you are out and about.
Packing like a pro; how to put together a perfectly packed backpack
When you are packing a backpack, there are two chief considerations that you should have in mind when deciding what order to pack everything in. The first is the weight. The second is how regularly you will use the item in question.

Your aim here is to put together a backpack that is balanced effectively so that it is as easy to carry as possible. When a rucksack is packed properly, it should sit on your back comfortably without impacting your center of gravity.
The bottom of the backpack – So, let's start by taking a look at what you should put into the backpack first. Firstly, the items should be separated alongside your backpack to make the packing process a lot easier. This also gives you the ability to check that you have everything so that you do not forget anything later down the line. Now, start to pack the items that you will be using the least out of everything. Examples here include your sleeping bag, a travel pillow, and your sleeping clothing. These items are not going to be required until you set up camp, which is why it makes sense to pack them at the bottom of your backpack.
The middle of your backpack – Now, you should think about adding the heaviest items in the center, ensuring that the heaviest items are closest to your back, so they do not drag you down. This includes solid items that are heavier in weight, camping cooking equipment, and water. If you make sure that these items are close to your back, you will ensure that you do not end up being pulled backward, and this will enable you to keep your balance while walking. Finish off the middle section by adding the lighter items further away from your back, ensuring the weight is kept as close to you as possible.
The top of your backpack – The final piece of the puzzle is to pack all of those essential items that you are going to be using most often. Examples here include practical items like your map, first aid items, torch, and snacks. If you put too much weight at the top, it is going to throw you off balance, and this can risk you toppling over.
A lot of camping backpacks today will also have an exterior element whereby you can carry different items. We recommend that you do not put too much in these pockets because they can end up snagging on something or they can put off your equilibrium. There is nothing wrong with putting a small item or two here, but most people will simply put everything inside of the bag instead.
Final words on packing a camping backpack
So there you have it: everything you need to know about packing the perfect camping backpack and what you should consider. We hope that you have found this guide useful when it comes to getting organized for your next trip outdoors.