Top 12 Best Outdoor Camping Survival Gear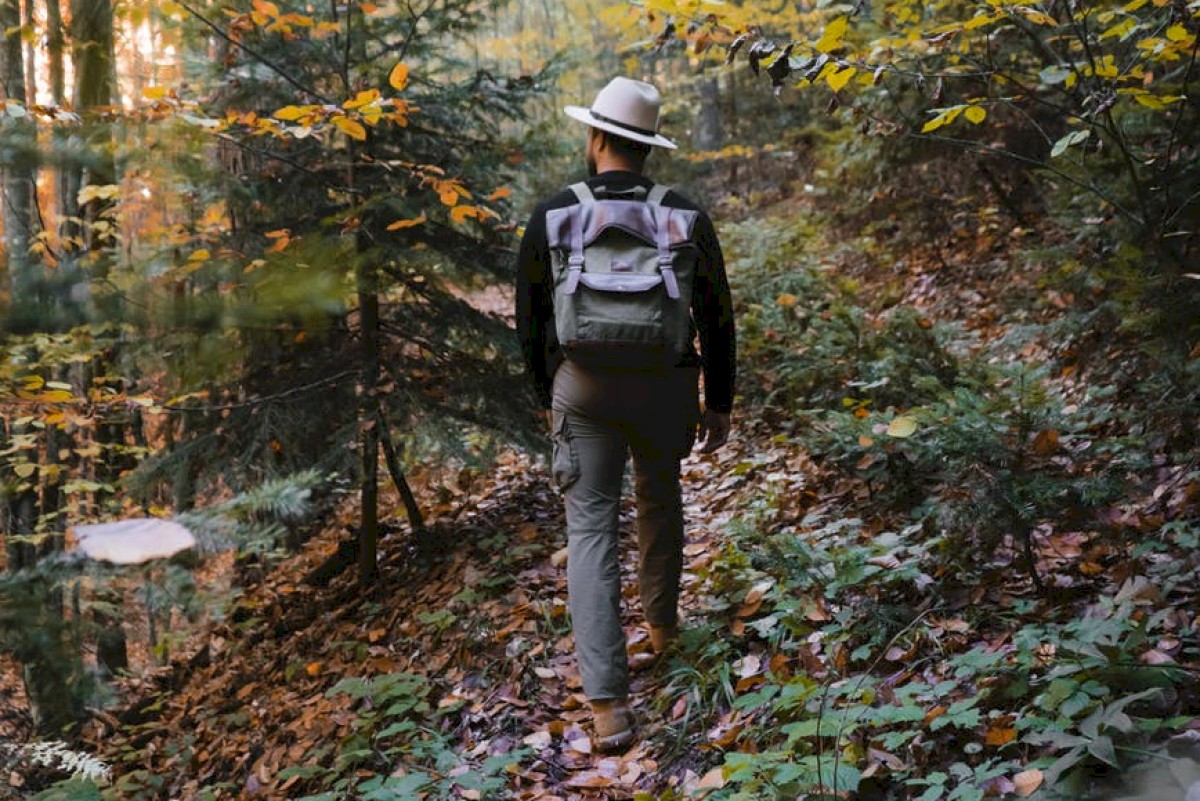 Whether you are training for extreme scenarios or you are enjoying hiking trips these days, you've got to be prepared for any situation. If you are one of the millions of people that visit national parks and go on hikes, it pays to be prepared in case you get lost, injured, or worse! Here are some of our favorite outdoor camping survival gadgets and tools that will make a big difference when you are out facing the elements and need to set up shelter, know where you are, or just have some hot food!
Flashlight
Flashlights are essential when you are in a camping situation. The novice adventurer might not realize how dark it gets when the sun goes down! Having tactical flashlights that are extremely rugged will make life a lot easier during stressful situations. And always remember to have a spare pack of batteries! These 18650 batteries are always handy to have in your backpack when you are in a sticky situation.
Camp Stove
Trying to get a fire going so everyone can eat is very stressful, and if you struggle to get anything going, a portable camping stove is a great addition to your arsenal so you can cook and boil water in minutes. You should never go hungry, and if you are hankering for a warm meal, especially when the rain is pouring down, a camp stove can warm the cockles of your soul during the most miserable of weather conditions.
Camping Axe
A survival axe is a crucial addition to your survival gear list. It will help you build a shelter, cut through bushes, help to hammer in tent pegs, and can even be valuable in self-defense! A camping axe is going to help in a number of situations. As useful as a small knife is, if you have to chop down a branch quickly, you need something sturdy and sharp.
Water Filter
It's not a good idea to drink water from streams and lakes. And when you are hiking in hazardous terrain, one of the best things you can do is to stay hydrated. A water filter will remove all types of bacteria, so you can get clean water from any water source.
Outdoor Lighter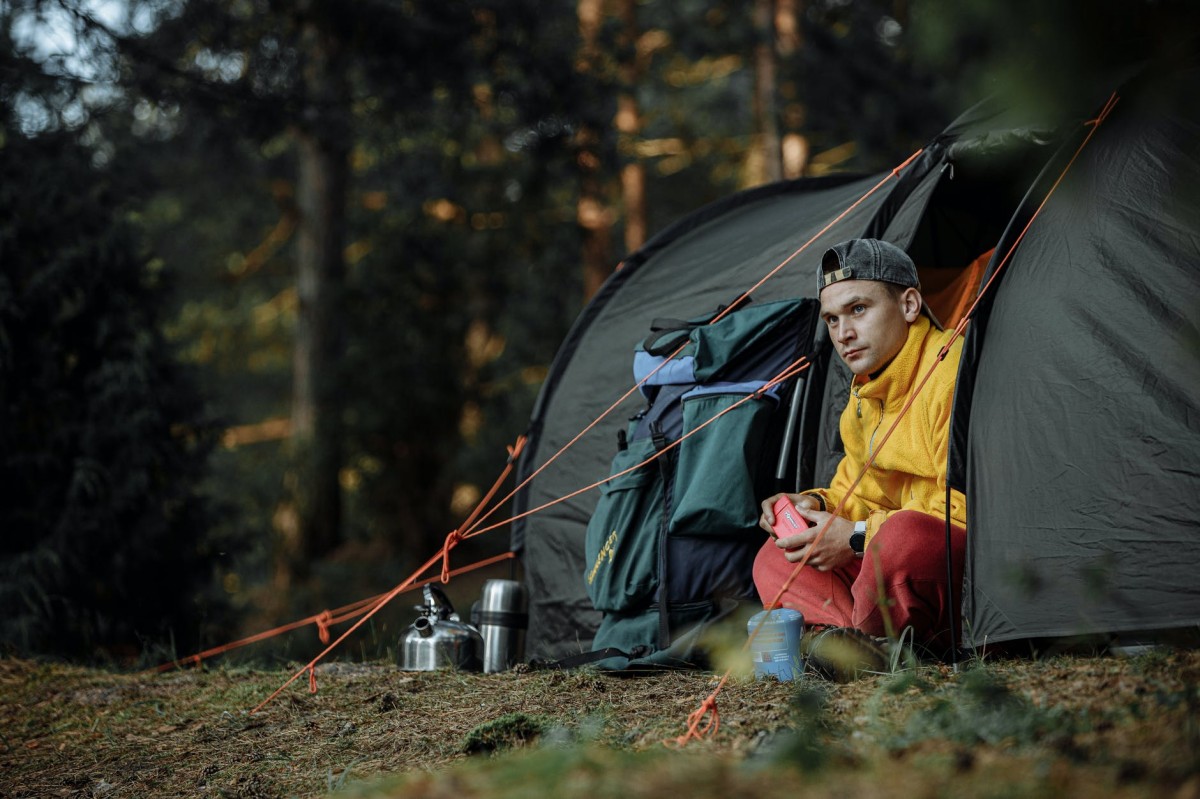 While you may be yearning for a natural experience where you start a fire naturally, if it takes hours, a solid waterproof outdoor lighter is going to make short work on a pile of wood.
Compass
You might not think that this is an essential item especially if you have a GPS device for your cell phone, but there will be times when your charger malfunctions or you find yourself in an area without satellite coverage. A compass can be a real lifesaver. High-quality military-grade compasses will help in the most extreme weather conditions.
Survival Shelter
In other words, a spare tent! Wherever you are, and a matter what the conditions are outside, you will always need emergency shelter. For anybody that is in the middle of nowhere, in order to survive through the night, a high-quality tent that is made from puncture-resistant material will make a massive difference to your experience. A tent will keep you warm and dry in any situation, and a great tent will stay sturdy in almost any location.
First Aid Kit
This is an absolute must-have when you are going out into the wild. You will never know what can happen or what situation is around the corner, and a survival first aid kit isn't just nice to have, but it could save your life. A typical first aid kit should have bandages and sting relief wipes, but also have an emergency blanket, breathing masks, and a knife. It's important to make sure that the bag is suitable for any outdoor adventure, and stays waterproof.
Multi-Plier
Arguably one of the most reliable and easy-to-operate tools in any outdoor situation. A multi-plier comes with a number of different tools that you can use in a number of situations. Whether you need to cut wood, or if you need to use a screwdriver, this tool has a knife attached and a number of flathead screwdrivers. It is a very lightweight and durable tool and should be in anyone's backpack.
A Knife
A high-quality knife is essential to survive in the wilderness. A knife can help you gather materials for a fire, cut bandages, and build shelter, which is why you need a high-quality military-grade knife to feel comfortable and balanced in your hands. Always remember that when you get a great knife, make sure you know how to use it. Otherwise, you will be getting the aforementioned first aid kit out!
Waterproof and Breathable Socks
For all of the essential items we need to survive out in the wilderness, it's so important to keep our feet dry. Wet feet don't just make us feel miserable, but we can run the risk of getting horrible infections if we don't get dry right away. High-quality waterproof socks will withstand the harshest and toughest environments like mud and water.
Universal Socket
This is great in an emergency. And if you need to secure the tent or make any unexpected repairs, a universal socket is the modern equivalent of a Swiss Army knife. It is an essential thing to have when you are fighting for survival out in the open and you need to make quick fixes.
When you are out in the great wide open, survival can mean a lot of things. Whether you need some home comforts, or you have to fix your tent before the rain starts, there are a number of tools out there that can make a massive difference, not just to your survival, but also to your enjoyment of it all. Camping should not be an overwhelming experience, and many people find themselves ill-prepared and not equipped in the slightest! But if you are looking to get in touch with nature, you would be hard-pressed to find a better collection of tools than these.