Where To Use Hard Knuckle Tactical Gloves
If you want to make sure your hands are properly protected, tactical gloves are the way to go. They provide protection against a range of hazards, including different types of impact, the weather and abrasion. They are used regularly by the armed forces due to their effectiveness at protecting your hands.
Some types of protective gear can impact mobility and performance, but tactical gloves are designed to allow dexterity, helping you to maintain your performance. With a subtle design that makes them hard to distinguish from regular gloves, there are a number of reasons to choose hard knuckle tactical gloves.
Which situations call for hard knuckle tactical gloves, and how do you choose the right ones for you? Read on for more information about hard knuckle tactical gloves below.
Where can hard knuckle tactical gloves be used?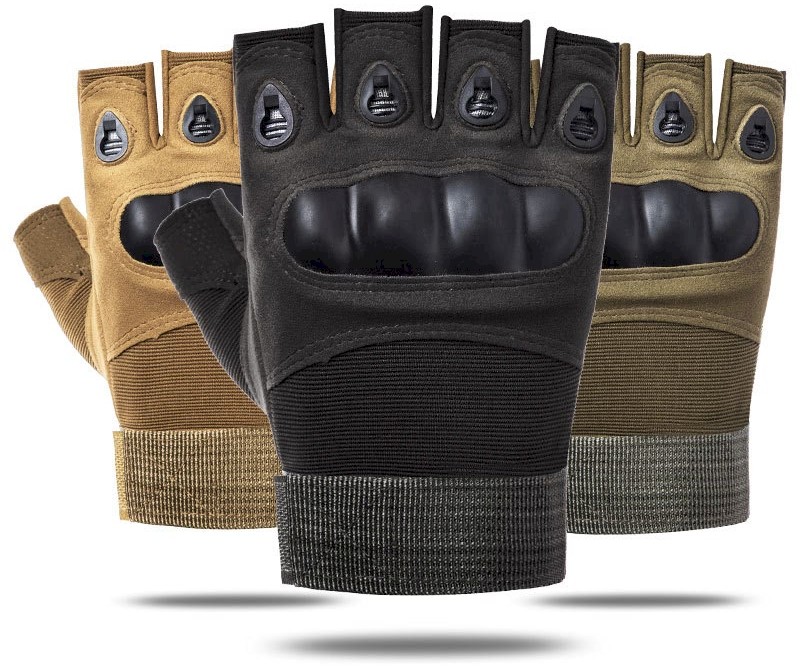 Hard knuckle gloves can benefit any wearer who needs additional hand protection. Designed to be hard-wearing and durable, they can be used for various applications, including:
Military
Hard knuckle tactical gloves are often used by military personnel for both training and in combat situations. They absorb a lot of impact and are designed to be long-lasting, ensuring quality performance. They're also lightweight and provide a lot of mobility for the wearer, meaning basic activities can be carried out with ease.
Security
Security workers, including security guards and bouncers, can also benefit from using hard knuckle gloves for their work. Providing protection against impact, which can be vital when faced with difficult situations, hard knuckle gloves are a security staple.
Tactical training
As with military uses, hard knuckle tactical gloves can provide a lot of benefits to the wearer. Tactical training presents many situations, suitable for various professions, including police, medical services, etc. When faced with extreme weather conditions and different types of training activities, the right tactical gloves will prove to be incredibly useful. They're also breathable, which helps to maintain performance – even when your palms get sweaty.
Dirt bike riding
Dirt bike riding provides a lot of thrills, but it comes with a lot of risks too. If you want to avoid injury, you're going to need the right protection, and that's where hard knuckle gloves can help. As they feature breathable mesh fabric, you can wear your gloves for the duration of your ride, knowing you'll be able to ride comfortably. Being able to maintain your grip is incredibly important, and choosing the right hard knuckle gloves can help you enjoy a great ride time and time again.
Mountain biking
Mountain biking presents many of the same challenges as dirt bike riding, although terrain at times can be trickier. When riding through tough terrain, you want tough protection for your hands. Wearing hard knuckle gloves could help boost your mountain biking performance, making sure you keep your hands on the bike. As a key safety accessory, hard knuckle gloves can help you get the best from mountain biking in all weather.
Survivalists
Keen survivalists will know the importance of having the right safety equipment, especially when dealing with difficult conditions and different types of weather. By wearing hard knuckle tactical gloves, you can protect your hands during all kinds of survival activities, making sure your hands stay warm and dry but also protecting you from cuts and bruises that can easily happen when you're battling with nature. Choose a hard-wearing set that will last for all of your toughest challenges.
Hunting
Hard knuckle tactical gloves are a great accessory for hunting. Hunters can be faced with all kinds of conditions, and having that added protection for your hands can be important for boosting your performance. Keep your hands warm without affecting your ability to pull the trigger, ensuring you can hunt effectively in all kinds of weather. While hard knuckle gloves won't guarantee you come home with a trophy, they can give your hands the protection they need.
Sports uses
Hard knuckle tactical gloves have a lot of uses for sporting use. From paintball to airsoft and even in the gym, there can be many ways of using hard knuckle gloves to benefit sporting performance. Providing a lot of protection, they'll help to protect your hands from injury, allowing you to perform with confidence.
General use and outdoor work
Hard knuckle gloves don't just have specialist use, they can also be handy for doing housework, outdoor chores and other types of manual work. They can provide a lot of protection when you're going to be using your hands a lot in some tough lifting situations and others. Having some hard knuckle gloves over other types of safety gloves could provide you with extra protection, and you may find they are easier to wear to make sure you retain dexterity.
Choosing the right hard knuckle tactical gloves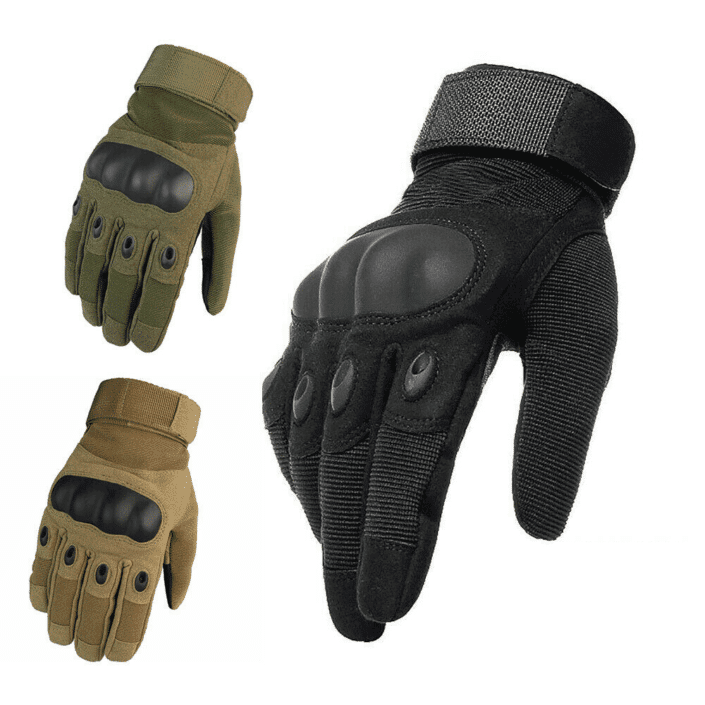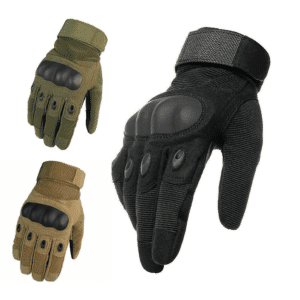 Understanding the different types of hard knuckle gloves can help you choose the most appropriate style for your needs. Some of the points to consider when buying your gloves include:
Full/half finger
Gloves are available in full or half finger styles, benefiting you in different ways. Half finger can be beneficial if you need to use your fingers freely, but may not offer the complete protection you could be looking for in other situations.
Insulation
If you're going to be working in cold or wet weather conditions, insulated gloves can be a vital asset to protect your hands in all weather.
Touchscreen ability
Need to use a phone or other device while wearing hard knuckle gloves? Keep an eye out for styles with touchscreen ability so that you don't have keep removing them.
Adjustable wrists
Most glove styles come with adjustable wrists to ensure the perfect fit.
Material
Hard knuckle gloves come in different types of material, including leather, Kevlar, nylon and neoprene. Each type of fabric has its uses and benefits, so make sure the material you use is the most suitable for your needs.
With many uses for hard knuckle tactical gloves, make sure you invest in a pair to give yourself reliable protection, whenever you might need it. Explore hard knuckle tactical glove styles to find the right style for you.