5 Core Features for a Tactical Hiking Backpack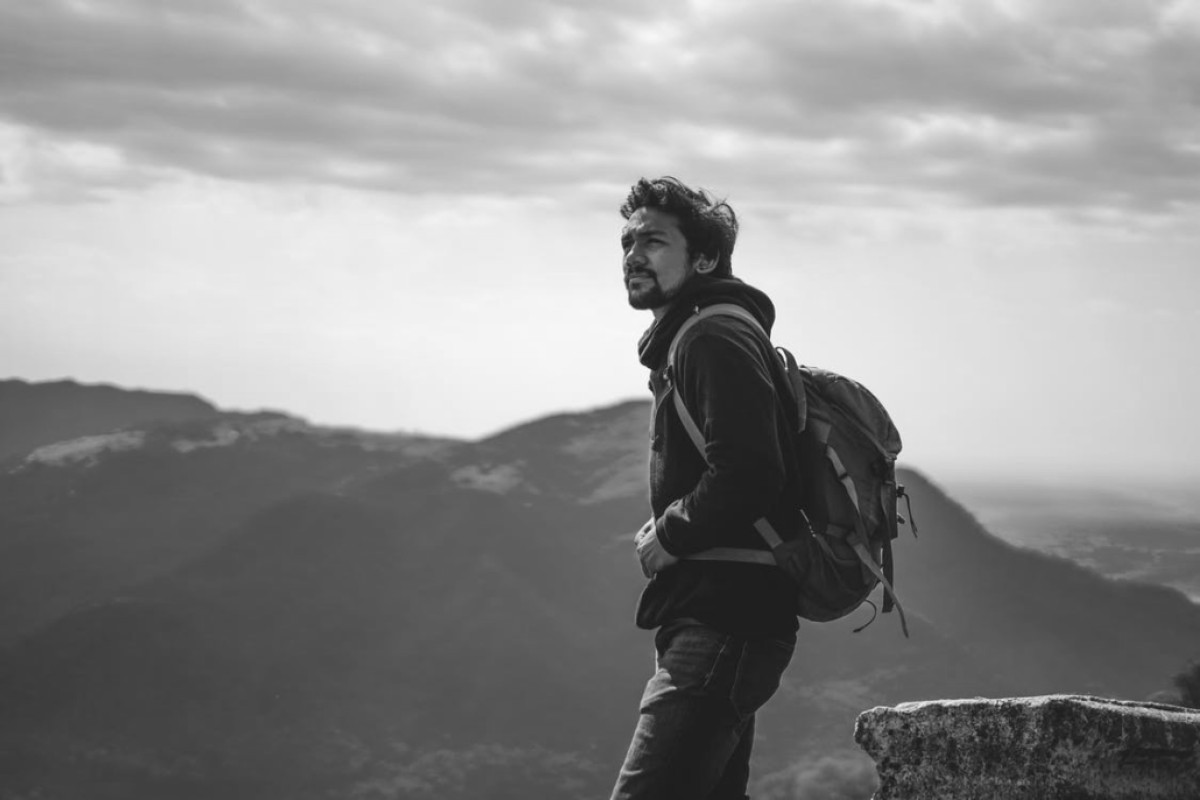 Whether planning a hike, campaign trip, military work, or other high-activity situations, a tactical hiking backpack is one of the most important purchases you can make.
The right tactical hiking backpack will significantly enhance your hike or activities. However, with so many products available, navigating the men's tactical hiking backpack market can feel daunting. However, when you enter the process with a clear idea of what to look for, you can't go far wrong.
Here are five key features to prioritize when selecting a backpack for your next adventure.
1. Storage Space
Size matters. In fact, it should be the first thing you confirm when looking at men's tactical hiking backpacks. After all, any other core features will be rendered redundant if the bag doesn't hold enough space.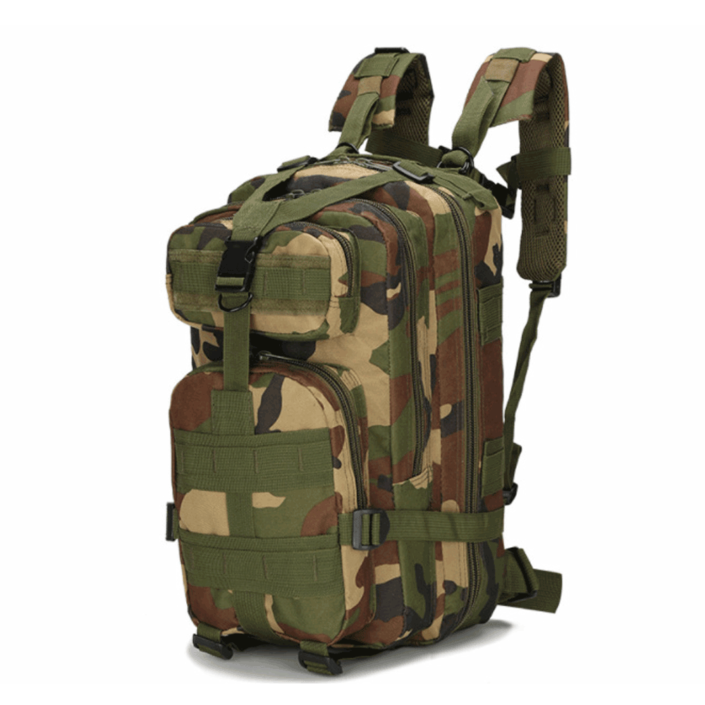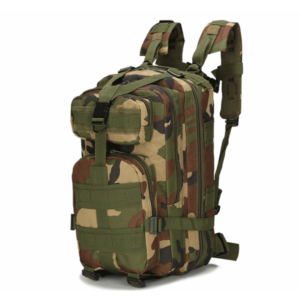 You should consider a Large Tactical Backpack as it offers 40L of storage space and it is ideal for day treks and overnight adventures. In addition to the 40L capacity, the men's bug out assault survival bag features multiple compartments to keep food, clothing, survival tools, and other accessories kept apart. Individual sections are easily accessed regardless of whether you're resting or actively hiking. Zips and meshing are key features.
It is imperative that you have enough space for all items that could be needed on your hike. Meanwhile, you don't want to be left carrying additional bags. After all, the beauty of a backpack is that it leaves your arms free while it also keeps your weight balanced. This makes them far more attractive than holdalls, for example.
Bigger is better, but you also need to know that the tactical hiking backpack will allow you to move comfortably. Find the balance between the two for a strong starting platform. When the internal configuration supports organized trekking too, you will be set for a far better trek.
2. High Tensile Materials
Durability is a sought attribute for all backpacks, but its role is even greater when dealing with products designed with hiking, campaign, and activity days in mind. Inferior materials will leave you needing to replace the backpack after just one trip.
Most premium quality men's tactical hiking backpack units will be made from robust waterproof nylon, which can support the weight of whatever items are packed inside while simultaneously resisting ripping caused by tree branches or rock edges. In turn, this will enable you to complete your hiking ventures with 100% confidence. And it will save you from the disaster of having to abandon items or carry them by hand due to a broken backpack.
Before entering the marketplace, you should be sure to familiarize yourself with the different resilience levels, which are measured in Deniers and represented by a numerical figure followed by a D. A strong tactical hiking backpack should be at least 500D. When looking for items for military use, it may be necessary to focus on 800D+ products.
Choosing a durable backpack made from hard-wearing materials will keep your mind at ease. Crucially, it will ensure that the men's hiking backpack offers value for money as it can be used for several years.
3. Gear Attachments
When using the men's tactical backpack for hiking, it's likely that you will benefit from having extra D-rings and gear loops (molle attachments), as well as straps. This will provide versatility in configurations, allowing you to achieve a more convenient solution.
This will give you the capacity to carry tools ranging from torch lights to survival knives and compasses without weighing down your trousers. Having them to hand can get you out of various potential sticky situations. Attachments can also include straps that keep the bag in position and weighted centrally. You could also attach geocaching equipment so that your hands are largely free during those activities.
Your desire for D-rings and other attachments also underlines the need for durable nylon materials that can take the weight and pressure. The positioning of those items will be telling too, especially if you want a convenient solution.
4. Reliable Fastenings
D-rings and side attachments are great for keeping accessories secured in place. However, you need to think about the bag as a whole. Comfortable, padded shoulder straps will have a telling influence on your hiking exploits, but you must think beyond this.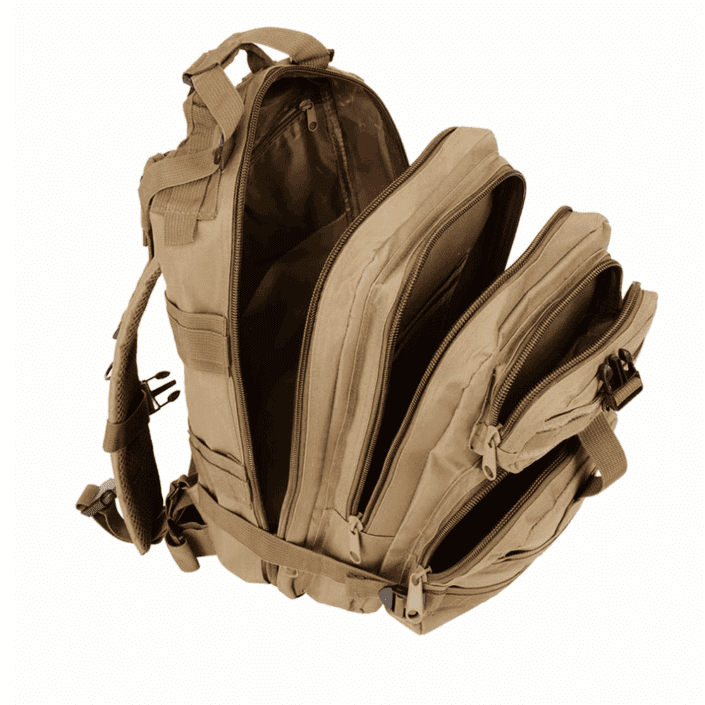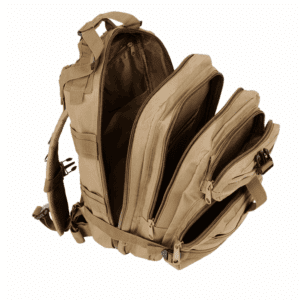 The fastenings could include buckles, ties, and a host of alternative elements. Either way, you must check that all items keep your products safely secured. Whether it's keeping the tactical hiking backpack snugly wrapped on your back or securing items inside the internal compartments, reliability is essential. You cannot afford for fragile items to break or liquid to spill inside the backpack.
Similarly, you cannot afford to let the bag slip to one side as this can place uneven pressure on your body. This could cause immediate injuries or lead to chronic pains over time, especially if you are a frequent hiker. So, fastenings are a key feature.
5. Esthetic Appeal
Men's tactical hiking backpacks don't have to be fashion pieces. Nonetheless, their overall look is still an important feature. You want to feel comfortable when taking long hikes with your new backpack. Looking the part certainly helps.
The most common color schemes include black, navy, and camouflage patterns while green and brown work well. Essentially, you want something that looks synonymous with outdoor adventures and nature. Choosing a design that is less likely to show signs of dirt will have a positive influence too. Opting for a plain white backpack, for example, would be asking for problems. Meshing on the back looks great while also improving airflow.
Does the choice of color impact the performance? Probably not. But will it influence your feelings towards the hiking backpack? Absolutely. For that reason, a good color scheme and compact design will serve you well for years to come.
The Final Word
When looking for men's tactical hiking backpacks, there is no single right or wrong solution. Nonetheless, when you use the checklist above for guidance, your next trip will be even more enjoyable. And knowing that you've made the best selection should put a smile on your face too.