What Is a Riggers Belt?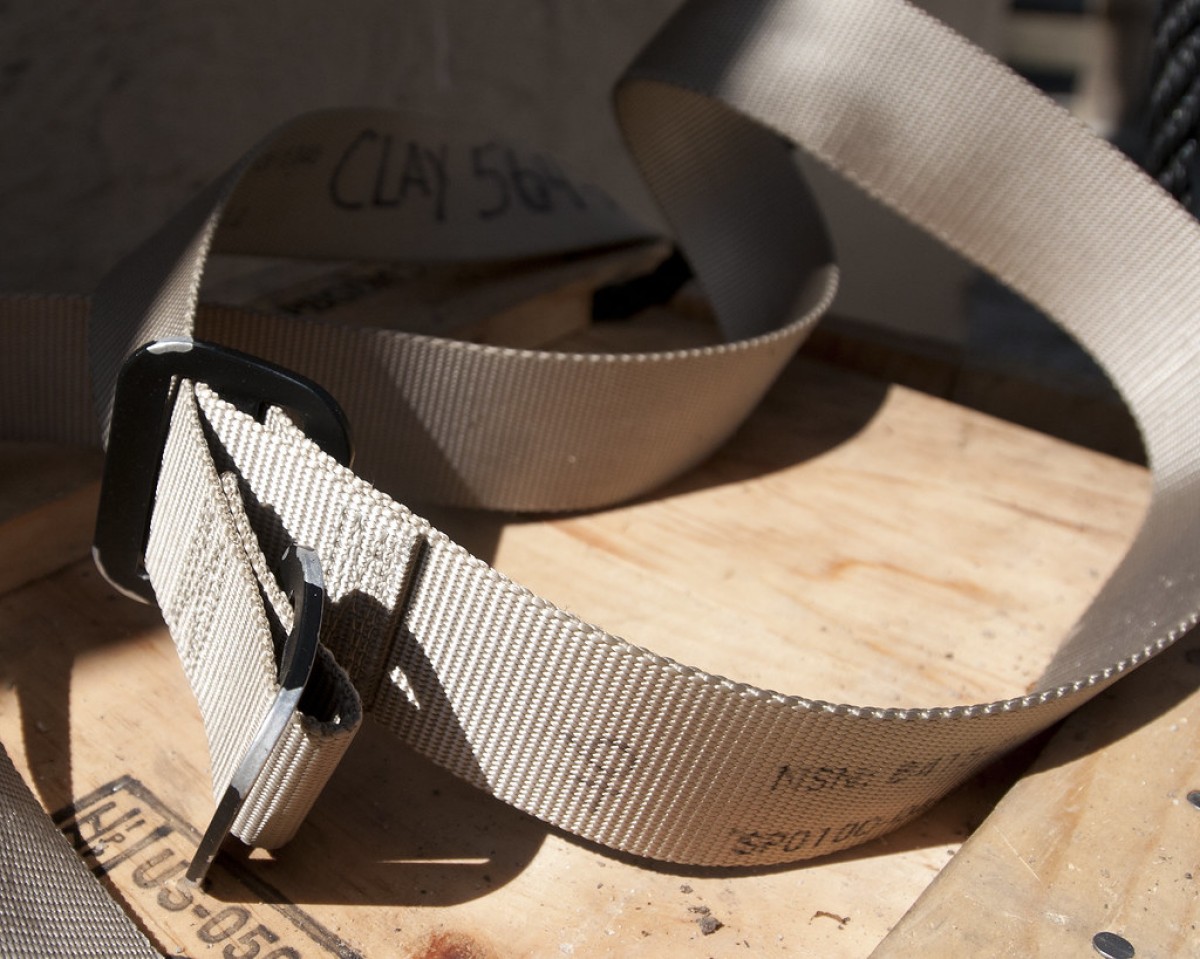 When it comes to belt shopping, one fact you'll soon discover is how you got an almost limitless choice at your disposal. You can buy belts in different sizes, colors, styles, and, of course, prices.
Buying a new belt is a very individual purchase, which is why you should ensure you are 100% happy with what you buy. After all, the last thing you want to happen is to spend money on a new belt and find that you hate your new purchase.
One of the most popular styles available is the riggers belt. You've probably seen people wearing them before, and you may have seen them advertised locally or online. But, what is a riggers belt, and is it a belt that you should be buying?
Let's Get into the Details of a Riggers Belt
A riggers belt is also known as a tactical belt or a utility belt. As you've probably guessed from the name, a riggers belt is a heavy-duty belt that you would wear for specific purposes, although more people are wearing them for everyday use as well.
These belts differ in style and construction from most belts you've seen or worn in your lifetime. Note that you shouldn't confuse riggers belts with ordinary pants web belts; riggers belts get designed for people that demand belts with high tensile strength.
There are plenty of options available for people who want a tough belt that works in the most demanding environments. However, a riggers belt typically reigns supreme against alternative belts.
How Is It Constructed?
A riggers belt, such as the Men's Tactical Belt offered by EcoGear FX, uses only the most robust materials in its construction.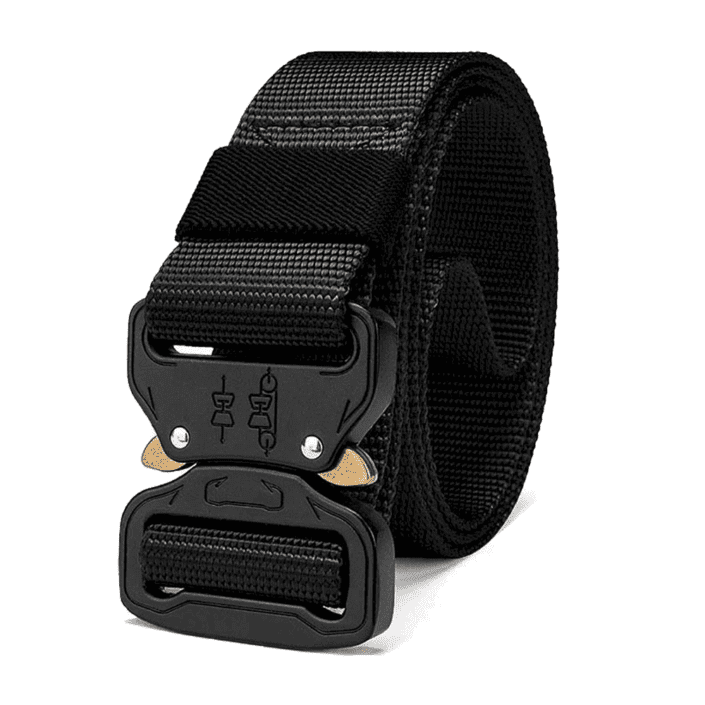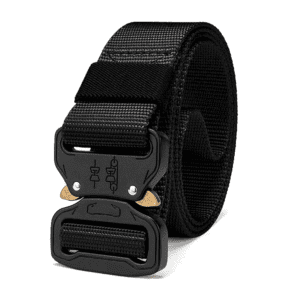 For example, XGear Men's Tactical Belt gets constructed with 1000D nylon. What that means is 1,000 denier nylon: a tough, synthetic fabric woven from nylon yarn that gets coated with a polyurethane water-resistant coating.
From a strength perspective, you can buy these belts with various tensile strengths ranging from 500 lbs through to 7,000 lbs. As you can imagine, such belts can carry a lot of weight with ease and can help people withstand a fall when scaling a rock face.
The buckles used in a riggers belt vary in construction. Some buckles are of a zinc alloy construction, while others might get forged to a specification that satisfies various military and parachute industry association requirements.
Why Should You Buy a Riggers Belt?
By now, you have a good understanding of a riggers belt and how each one gets made. But, one question remains: why should you buy a riggers belt? First of all, riggers belts are perfect for people that need belts that stand up to harsh and demanding environments.
They're suitable for individuals that wish to carry guns, communications devices, and other tactical equipment on their belts. What's also great about riggers belts is they're also excellent for keeping your pants up with such heavy items pulling on them.
Secondly, you might want to consider buying a riggers belt if you like the idea of wearing a lightweight belt. Did you know that riggers belts offer high tensile strength but aren't heavier than an ordinary leather belt?
Lastly, you can adjust a the belt to your specific waistline and comfort requirements. In comparison, leather belts don't offer such a precise fit as you can only select one of a few adjustment points.
Best Uses for Riggers Belts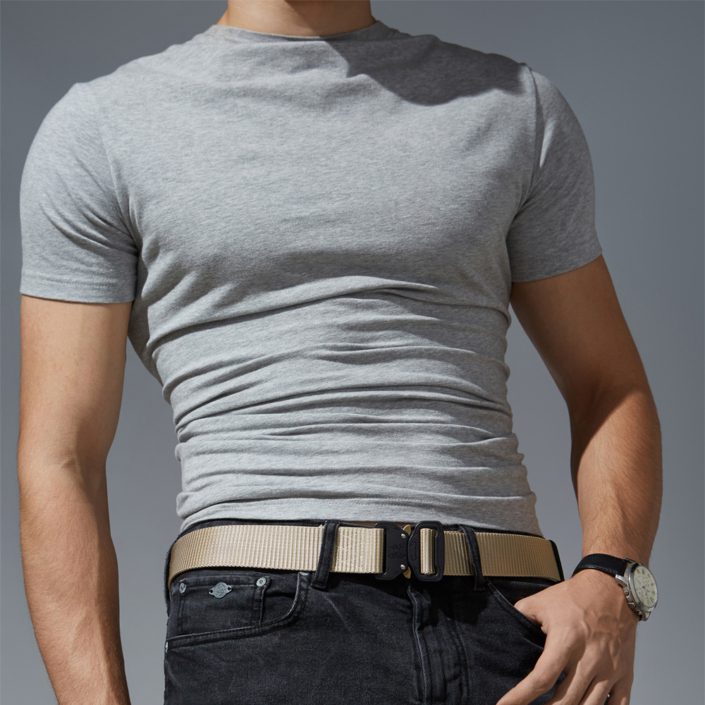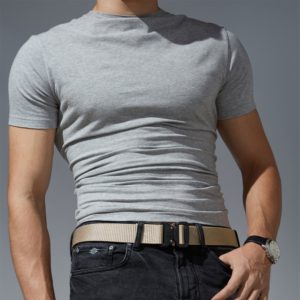 People wear riggers belts for several reasons, but the one thing all wearers have in common is the need to wear a belt that is highly supportive, versatile, and strong.
Some people wear riggers belts for everyday use as they are incredibly stylish. However, there are a couple of uses where these belts really show off their capabilities:
As a Tactical Belt
One of the leading uses for a riggers belt is as a tactical belt. You can use such belts if you're in the military, the police, or you perhaps offer a private security or bodyguard service to your clients.
Tactical belts like riggers belts are ideal for people that need to carry tactical equipment like handguns, batons, and walkie-talkies. As you can appreciate, carrying such items puts a lot of strain on an ordinary belt.
However, a riggers belt does the job with ease, and it also ensures that your pants don't slowly slide down as you walk while you carry those items.
As a Utility Belt
Another top reason why people purchase and use riggers belts is that they want a reliable utility belt. How would you use a riggers belt as a utility belt, you might ask yourself? A riggers belt can help you carry various items, such as:
Mobile phones;
Knives;
Handheld protection devices;
Pens and pencils;
Multitools;
Keys;
Window punches.
In short, you can use a utility belt like a riggers belt to carry anything small enough to mount on your belt.
How to Wear a Riggers Belt
The procedure for wearing a riggers belt is straightforward. You thread the belt through the loops on your pants as you would any other belt.
While you thread the belt, be sure to thread through any holsters or sheaths that also require threading. Afterward, you thread the belt through the buckle and pull it tight. There are several YouTube videos that demonstrate the process.
How to Choose the Right Riggers Belt
When you decide to buy a riggers belt, choosing the best one for your needs makes sense. Considerations you need to make include:
Waist size;
Color;
Style;
Tensile strength rating.
Make sure that you can check the belt's specifications before you buy, and if possible, try it first in person.
Final Thoughts
Riggers belts might seem like a clothing accessory only the military or security personnel would wear. But, it's fast become a popular item for non-tactical use.