Best LED Flashlight with Rechargeable Battery & Charger

LED Flashlight Complete Package Deals
When it comes to flashlights the best and brightest use powerful LED bulbs rather than traditional incandescent bulbs. These new LED bulbs require a whole lot less energy to provide even more light than a traditional flashlight. That is why when you are in the market for a powerful new flashlight consider getting an LED flashlight with rechargeable battery and charger. The 18650 rechargeable batteries are best used in LED flashlights as they are long lasting and have superior performance. These batteries are light weight and can be recharged quickly, making them a good match for the energy sipping LED flashlight.
Why Rechargeable Batteries Make Sense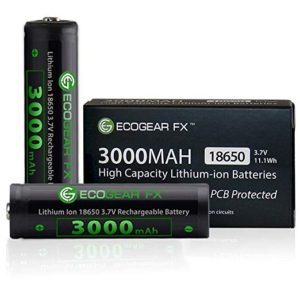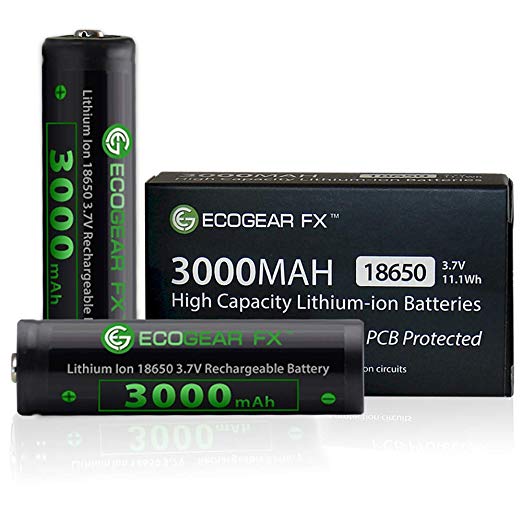 Rechargeable 18650 lithium-ion flashlight batteries are the best match for LED flashlights because they can be quickly recharged from a multitude of sources. A car battery charging system.  A solar panel recharging system. Even a laptop computer with a USB drive can get your batteries working again. Batteries with a full charge outlast traditional alkaline batteries and since they can be recharged, once they are dead no need to throw them away. Pop them into your 18650 battery charging system and juice them up again. Because the technology to make rechargeable batteries has vastly improved. There is usually not much difference in costs between those and traditional batteries. That is why getting a LED flashlight with batteries and charger as a complete set makes sense. Both practically and economically.
LED Bulbs Are Smaller But Better
LED bulbs are today much more powerful than ever before. These light emitting diodes produce almost no heat, which means they last a great deal longer than traditional bulbs. The LED bulb is also just as bright. Sometimes even brighter than a traditional bulb. But the flashlight itself will likely be smaller and much lighter. This makes LED powered flashlights much more convenient. Handy for people who don't want to carry a bulky, heavy, traditional flashlight. LED bulbs are the latest technology. They are also are an established and trustworthy tool. They have proven themselves reliable in the very worst conditions. Rain, snow, sleet or hail, your LED bulb powered flashlight will be there when you need it. And if you get a LED flashlight complete kit you will have a ready-to-use flashlight the moment you need it.
Never Be Without A Light
A flashlight kit is the tool you need to keep you well prepared. You never know when you might need the power and reliability of an LED flashlight. Having rechargeable batteries and a charger at hand means your light will be ready to use when you need it. If you batteries run low you can simply pop them into the charger and give them the juice they need. Don't rely on traditional batteries or traditional flashlight bulbs to get the job done. Turn to technology when you need it and it will be ready as you are. Plus, a LED flashlight is smaller, lighter, yet just as strong and bright as a traditional flashlight.
Save